History

Among the many outstanding qualities of Boys' Town was and is its holistic approach to educating children and young people. It was founded "to build our youngsters mentally, spiritually and physically, so as to provide them in later years with an opportunity of finding their rightful place in society." Its emblem is a shield with three panels: on the left boys playing cricket and football, depicting the physical, on the right a boy reading a book depicting the mental, and in the centre panel a cross, depicting the spiritual.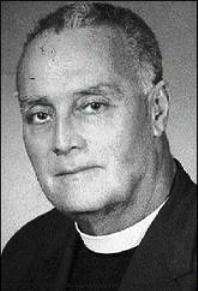 The Boys' Town institution was founded as a Christian project in 1940 by Reverend Father Hugh Sherlock as a joint project of the Methodist Church and the Young Men's Christian Association (YMCA) for the young people in Kingston's Trench Town community. The late Reverend Sherlock 's main objective was to build characters, hence their motto "We Build". This motto reflected the spirit and creativity of the period in which Boys' Town started – the theme of Jamaica Welfare, for example, was "We're out to build a new Jamaica with Christ as our pioneer" – as well as Sherlock's own very positive approach to life including his propensity to affirm and validate others.
Since its foundation, Boys' Town has served as a leading institution for the development of youth in Trench Town and surrounding communities, providing opportunities for education, training, personal development and the development leadership skills. As such, it has made a major contribution to human development of the community and the nation at large, counting among its alumni many prominent Jamaicans.
The Boys Town institution includes infant and all-age schools, HEART Training Institute, CIDA funded youth development project, internet radio and computer lab as well as the sports clubs in the fields of cricket, boxing, and football. These programmes have assisted the inner-city youths to develop skills, socially, academically, and physically.
Boys' Town has produced stalwarts and outstanding individuals in many fields, such as of sports, music, commerce, industry and other professions. Notable Boys' Town public figures include Leroy Sibbles, Ken Boothe, Bob Marley, Collie Smith, Gladstone Robinson, Raymond Forrest, Churchill Neita, Locksley Comrie, Carl Brown O. D., Tappa Zukie, Ity and Fancy Cat, Patrick Anderson, Junior Lincoln and Andrew Price amongst many others.

New Challenges
In recent years, the Trench Town community has deteriorated in many ways, and Boys' Town has lost much of its former glory. The sustainable operation of the Boys' Town institution itself faces severe threat from the blight of the surrounding environment, crime and violence, reduced involvement of young people, weakened organizational capacities and limited resources. At the same time, these very circumstances highlight the need for an institution such as Boys' Town, and render the vision and mission maintained over the years more urgent than ever.