Author: Delano Campbell
Taken from Yardie Sports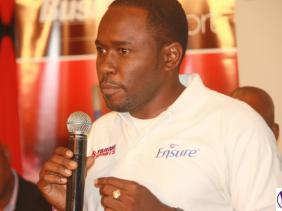 One of Jamaica's most well known and historic football club's, Boys Town FC, is set to complete the final piece in the puzzle to create a holistic approach to football at the total club.
The idea of restoring the women's football team was always in the plans of the club. Ever since the news broke about UWI's coach Dwayne Richards termination from the Mona based club the hierarchy acted quickly to convince the highly rated coach to go to Boys Town.
Coach Richards will be having his first training session today at the Collie Smith Drive based club @ 3:00 pm and will have full control of the program.
When quizzed about what he will be hoping to achieve over the next few weeks Richards said, "A lot of young ladies have expressed a desire to play for the club.We will be taking the next few weeks to assess them to build a core unit for the season ahead.
"The key thing at the moment is to provide the girls with a chance to play the game as so many of them can't find places at the bigger, more established club in the country."
The team will be participating in the 2014 edition of the Sherwin Williams Women's League set to begin later this month.